A report on the booming second-hand phone market and how to protect yourself.
Updated
Tuesday 17 April 2018 9:20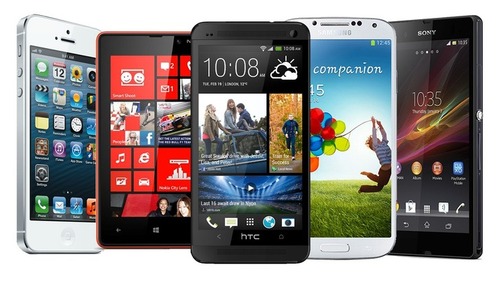 While many phones change hands via sites such as Gumtree, jumia, successfully, Most people purchase smartphones from an individual and are not afforded the same consumer rights as those who bought one from a business.
This is called a consumer-to-consumer transaction and you do not have the same refund, repair or replace rights as you would when buying from a business.
While there are many gains of buying second-hand products with regards to price and durability, there are also pains associated with buying same products including, but not limited to the possibility of purchasing a stolen product.
There are ways people buying a used device could minimise the risks of ending up with a stolen product, including buying from a reputable dealer.
Check the ESN (electronic serial number) to view the history of the phone.
Signs to look for ... are whether the phone has been factory reset, or still has apps or other information from the previous owner.
These signs indicate that the phone might have been stolen — or at the very least that you are not dealing with a reputable dealer.
When buying a second-hand mobile device from a store or a business online, check it before handing over the money ... remember you have the same legal refund rights as you would with a new item.
If you are the one selling your mobile phone, then you need to be sure you are not passing on your own personal details inadvertently because in a study by security firm Avast, they found an enormous amount of personal information — phones that have old versions of Android for example don't do factory resets properly.The report indicates that sellers should not assume a factory reset was enough to wipe all personal data from a device, as it could leave data on a phone, albeit in an encrypted form.
Best practice is to pass the phone on to someone you know such as friends or family, at least this way, you know who is giving you the phone and even if there is data on the phone, the person receiving it is unlikely to do anything malicious with it.
Here are some quick tips
Buyers
Choose a reputable seller
Look for signs the device may be stolen
If buying from a business, be aware of your rights
If Gumtree's your thing check the device carefully
Sellers
Do a factory reset or even better, a full disk encryption
Remove the iCloud or Google accounts from the phone
Remove SIM and external SD cards
Think about passing the device on to a family member
One Favour Please, Subscribe To Our YouTube Channel
467k
Join us on Facebook & Twitter
Article Posted 7 Months ago
What do you think about this? React and add comments below
Click Here To Hide More Posts Like This