UPDATE: Six killed, 16 injured as Boko Haram bombs Maiduguri
Updated
Wednesday 15 March 2017 11:22
No Fewer than six people has been killed in xplosions in Maiduguri, the Borno state capital, in the early hours of Wednesday, March 15.
Sahara Reporters writes that the explosions, which occurred at the Muna Garage in Maiduguri, were caused by Boko Haram suicide bombers that detonated improvised explosive devices attached to their bodies.
The National Emergency Management Agency (NEMA) said in a statement that the attack was actually carried out by four female Boko Haram bombers at about 1.15am on Wednesday.
The suicide bombers and two other people were killed in the attack and an additional 16 people suffered injuries, NEMA said.
The statement by Mallam Abdulkareem Ibrahim, the information officer in charge of NEMA's Northeast zonal office, read:
"Four female teenage suicide bombers and two other men died (6 people) when the four females detonated explosives at Usmanti along Mina Garage road at about 1. 15 am.
"Sixteen people who got injured were administered with first aid by rescue workers before being transported to the State Specialist Hospital and University of Maiduguri Teaching Hospital in Maiduguri Borno state."
According to a Facebook user Medan Oukoh, who also posted a video of what was left of the bombers, the attack occurred at around 2.15am on Wednesday.
This attack comes after many Nigerians have begun to think that the Boko-Haram menace has been put to a end by soldiers of the Nigerian Millitary.
May the souls of the departed rest in peace.
One Favour Please, Subscribe To Our YouTube Channel
467k
Join us on Facebook & Twitter
Video Posted 1 Year ago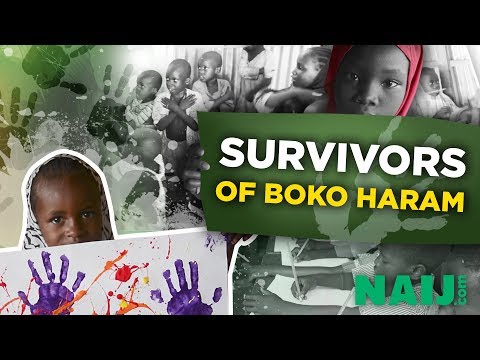 What do you think about this? React and add comments below
Click Here To Hide More Posts Like This