CCT: Presidency to appeal Saraki's acquittal
Updated
Monday 19 June 2017 14:0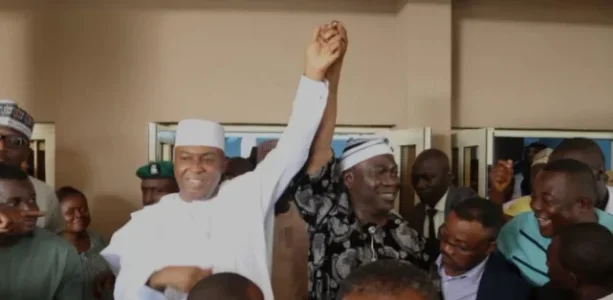 According to the Punch Newspapers, the presidential aide argued that the two-man panel of the CCT led by Danladi Umar misapplied the law by adopting the wrong standard of proof in exonerating Saraki.
He said, "Definitely we are going to appeal against the ruling in Saraki's case. One of our grounds of appeal is that the tribunal misapplied the law. For instance, the standard of proof that the tribunal used is not applicable to charges of false declaration of asset.
"It (charge of false asset declaration) is a strict liability offence, so you cannot apply the standard of proof that is applied in the regular criminal proceedings.
"Surely, we will file the appeal next (this) week Wednesday.
"We are resolute. We are going to fight this war to the end. We must clean up Nigeria, otherwise the nation is doomed. We have gone back to the drawing board to change our tactics and strategies.
"Anybody who thinks he can get away with an act of corruption is dreaming. We are going to file an appeal against all the nonsensical rulings that we have got from our court in recent times."
Join us on Facebook & Twitter
Article Posted 9 Months ago
Got anything to add to this? Say it below
Click Here To Hide More Posts Like This