Cristiano Ronaldo and Gareth Bale Are in Lineup for Real Madrid Squad to Face Manchester United in Uefa Super Cup
Updated
Monday 7 August 2017 12:26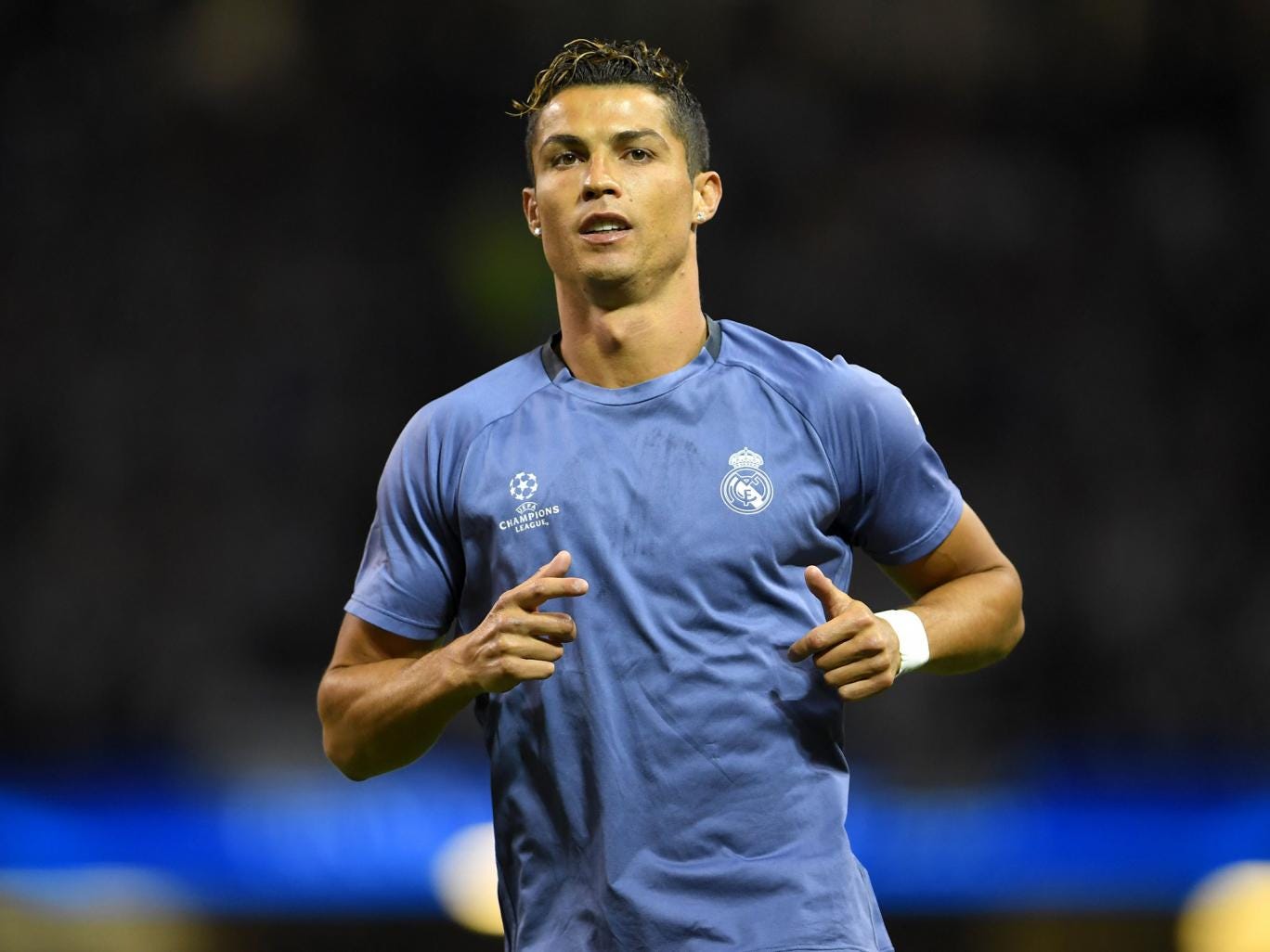 Gareth Bale and Cristiano Ronaldo has been named in the Real Madrid squad for the Uefa Super Cup encounter against Manchester United. Ronaldo who is in line to make his first appearance of the season after returning from holiday.
Ronaldo only returned to the squad on Sunday after being granted an extended holiday following Portugal's participation in the Confederations Cup, but Zidane is happy with how the 32-year-old has maintained his fitness levels during his time off and is ready to give him playing time immediately as the reigning Champions League holders take on last season's Europa League champions.
United will be watching both Ronaldo and Bale closely after their hopes of signing Bale increased this summer due to Madrid's interest in Monaco striker Kylian Mbappe.
Real manager, Zinedine Zidane, could not clarify Bale's future at the Bernabeu last week if they launch a bid to sign the young French forward, and the news will have been duly noted at Old Trafford given that United's transfer business is far from over.
United will have also been buoyed by Ronaldo's admission on Sunday that he still has a desire to return to England, somewhere where he "never faced any problems", and the Super Cup encounter in Skopje, Macedonia, on Tuesday will give Jose Mourinho and Ed Woodward the perfect chance to watch Bale and Ronaldo first hand.
Mourinho is known to have some reservations about moving for Bale, but The Independent understands that the 28-year-old Wales international is exactly the type of player that executive vice-chairman Woodward wants to sign this summer, having already landed £75m Romelu Lukaku and £30m Victor Lindelof, along with last week's addition of Nemanja Matic from Chelsea for £40m.
Real, on the other hand, have been largely quiet in the summer transfer window compared to their usual lavish spending and have only spent €47m [£42.5m] on the additions of Theo Hernandez from Atletico Madrid and Dani Ceballos from Real Betis.
The Spanish club remain interested in United goalkeeper David De Gea, who will also travel to Skopje, but it is not thought that Real will renew their attempts to sign the Spanish No 1, having missed out on him twice in the last three years.
Real have struggled so far in pre-season, having lost three of their matches in the United States and with the only victory coming via a penalty shootout against the MLS All-Stars, a result that had Zidane admitting there are "problems" in his squad ahead of the new campaign.
One of those defeat actually came against United, with the two sides finishing 90 minutes level at 1-1 in California before the Premier League side edged a penalty shootout.
Join us on Facebook & Twitter
Article Posted 5 Months ago
Got anything to add to this? Say it below
Click Here To Hide More Posts Like This