PS5 Launches 5 New Games For December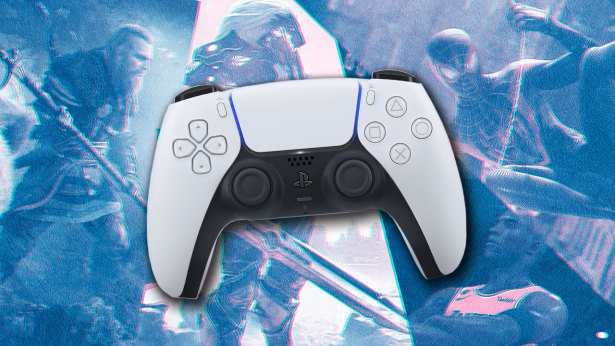 Assassin's Creed Valhalla (for PlayStation 5)
Assassin's Creed Valhalla brings Ubisoft's long-running action-adventure franchise to the next generation with a fresh storyline and characters. As with the previous AssCreed installments, Valhalla faithfully recreates a historical setting (870s Britain) where you'll clash blades with enemies who want to control the world. Though you play as a Viking, the ultimate goal is to establish a new home for your people. In fact, building a settlement is a core part of the gameplay experience.
Demon's Souls (for PlayStation 5)
Bluepoint Games set a new standard for remastered games with its exceptional Shadow of the Colossus remake. Now, the acclaimed studio brings the same level of care to the Demon's Souls remake. This updated edition sports all-new animations, weapons, and high-resolution textures. The original Demon's Souls action-RPG spawned the notoriously difficult "Soulsborne" series, so it's fitting to see the death-dealing game resurrected on PlayStation 5. It will be the most challenging game on Sony's next-gen system, no question.
Devil May Cry 5: Special Edition (for PlayStation 5)
Dirt 5 (for PlayStation 5)
Every console needs a racing game at launch, and Codemaster's Dirt 5 looks to fill that position nicely. Focusing on off-road racing, Dirt 5 sees you zipping across international locations, such as China, Italy, and New York City. The dynamic weather system is an added challenge, as it affects car handling. Driving over a sun-drenched dirt road is vastly different than driving over slippery ice, for example. Folks who dug the classic Sega Rally Championship series will find much to enjoy here.
ADVERTISEMENT
Godfall (for PlayStation 5)
Marvel's Spider-Man: Miles Morales (for PlayStation 5)
4.0
Picking up where Marvel's Spider-Man (2018) left off, this title sees you take on the role of the titular Miles Morales as he defends a wintertime New York City from supervillains. Though Miles has similar powers to his mentor (the Peter Parker Spider-Man), he has his own set of unique abilities. You'll be able to stun enemies with electric attacks and become invisible to catch foes unaware. Though this is an Uncharted: Lost Legacy-style standalone title, Marvel's Spider-Man: Miles Morales will undoubtedly be the standout PlayStation 5 title this holiday season.
NBA 2K21 (for PlayStation 5)
The real-world NBA suffered a truncated season due to the COVID19 pandemic, but you can satiate your b-ball appetite with NBA 2K21. Besides the expected single-player and multiplayer game modes, the game's best aspect is its photorealistic graphics. At a glance, you'd swear that you were watching live footage of LeBron James, Steph Curry, Luka Dončić, and other hoops heroes.
The Pathless (for PlayStation 5)
Developer Giant Squid made a splash with the graphically stunning Abzu. The upcoming The Pathless features its predecessor's visual flair, only instead of taking place in an ocean, it takes place within an expansive, mythical forest. You play an archer who must lift a curse that befell the world. The archery mechanics look satisfying, and the large bosses are a sight to behold.
Watch Dogs: Legion (for PlayStation 5)
Sackboy: A Big Adventure (for PlayStation 5)
Those looking for a family-friendly platformer need look no further than Sackboy: A Big Adventure. What distinguishes this title from the campaigns found in LittleBigPlanet is that Sackboy contains both 2.5D and 3D gameplay. The different perspectives allow for a variety of different platforming sections and puzzles. Sackboy can not only leap and run, but use ropes to swing across the world. You can also play this with up to four players.
One Favour Please! Subscribe To Our YouTube Channel!
468k
Cook Amazing Nigerian Dishes, Follow Adorable Kitchen YouTube Channel!
1.1m
Like us on Facebook, Follow on Twitter
React and Comment
Click Here To Hide More Posts Like This