Diwali Lantern Market in Mumbai
Updated
Monday 16 October 2017 15:21
Unview Channel - Discover the unknown
Diwali or Deepavali is the Hindu festival of lights celebrated every year in autumn in the northern hemisphere (spring in southern hemisphere).
One of the most popular festivals of Hinduism, it spiritually signifies the victory of light over darkness, good over evil, knowledge over ignorance, and hope over despair.
A kandeel/lantern is a lantern with a wooden framework and covered in coloured matte or glossy papers. These lanterns are generally hung in front of homes during the Hindu festival of lights.
Kandeels/Lanterns are hung for around a month from the first day of Diwali. Kandeels/Lanterns are traditionally built in a crystal shape with tails at the bottom; shapes include stars, globes and airplanes. Opaque papers cut into a complex design give more beauty to a Kandeels/Lanterns by blocking some of the light behind it.
This video covers the lantern market which pops up every year before Diwali. This market is located at Citylight, Mahim-Mumbai, India.
The shops are run by locals residing in the area and lanterns are made by hands.

You can follow us on:
Facebook: https://www.Facebook.com/UnviewChannel
Instagram: https://www.Instagram.com/Unviewchannel
Twitter: https://www.Twitter.com/UnviewChannel
Pinterest: : https://www.Pinterest.com/UnviewChannel
To feature on our channel email us at unviewchannel@gmail.com
One Favour Please, Subscribe To Our YouTube Channel
467k
Join us on Facebook & Twitter
Video Posted 1 Year ago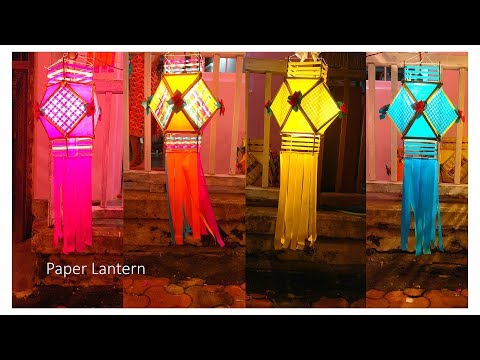 What do you think about this? React and add comments below
Click Here To Hide More Posts Like This