"If Buhari can't work, he should appoint a competent minister of petroleum" - PDP
Updated
Friday 22 December 2017 15:21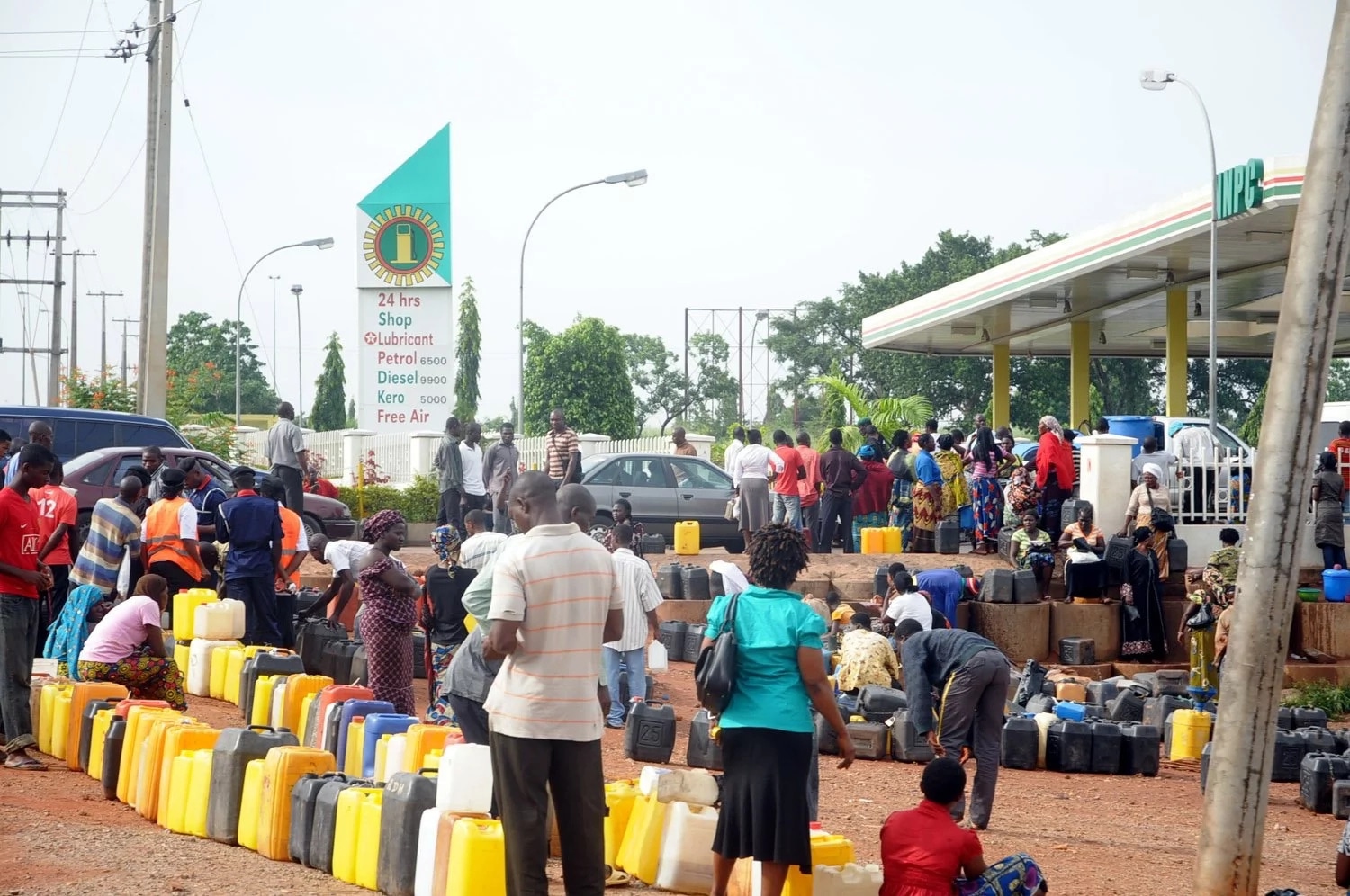 In a statement issued by Kola Ologbondiyan, the opposition party (PDP) asked the president to appoint a competent minister of petroleum if he is not capable of working towards the fuel scarcity Nigerians are currently facing.
"The unbearable fuel situation in the country is completely unacceptable. Mr President must be up and doing," the statement read.
"He should not allow anybody to push him to claim that the issue of fuel scarcity is not under the purview of the minister of petroleum resources. When he took office as president of Nigeria and also as the minister of petroleum resources, he was aware that the buck stops at his table.
"Nigerians must not be made to suffer, especially at this time of the year, when we have the Yuletide and New Year festivities, which come with a lot of activities.
"This is the same APC government that promised that it will make fuel available and affordable. Today, under their deceitful and corrupt watch, fuel has not only become extremely scarce, the price has also risen from where the PDP left it at N86.50K per liter to as high as N300 per liter and above.
"The effect is that transport fares, running costs, prices of food, medicines and other basic needs have soared beyond the reach of Nigerians, who are now groaning heavily under the hardship of APC misrule.
"But should Nigerians be subjected to this type of anguish and pain after supporting APC to win election in 2015? Does APC indeed deserve another support in 2019? Whereas we know that the time is already up for the APC, we nevertheless urge Mr President to, within the remaining short time, rise up to his responsibilities as the minister of petroleum resources or immediately relinquish that position and allow a competent person to run the ministry."
One Favour Please, Subscribe To Our YouTube Channel
467k
Join us on Facebook & Twitter
Article Posted 10 Months ago
What do you think about this? React and add comments below
Click Here To Hide More Posts Like This