Best Tips To Save Fuel While Driving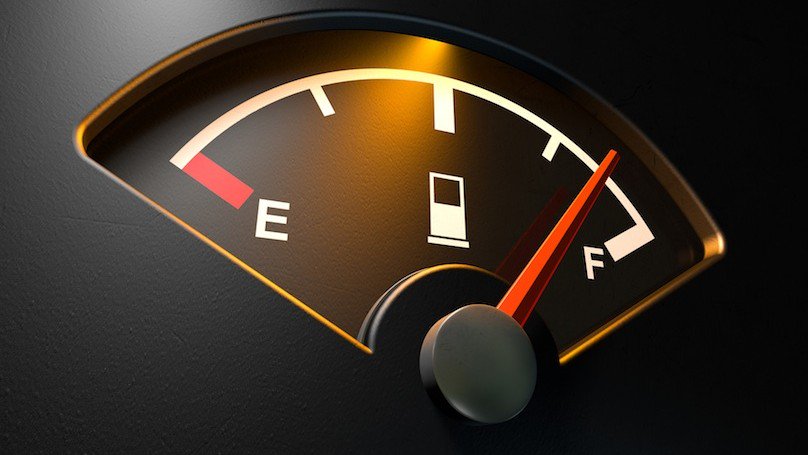 You Will Use The Least Fuel If You Apply These Driving Tips
Fuel economy is something everyone who owns a car should be worried about. If you are able to drive with the least volume of fuel - be it petrol, diesel or kerosene - you will be able to save a lot of money in a year. And with fuel becoming more expensive in Nigeria, even though the price is lower worldwide, and Nigeria being an oil producing Nation, learning these would help you a lot.
Did you know? You can comment on this post! Just scroll down
I am not going to quote sources or statistics, but I tell you that these tips have been applied personally, and they save a lot of fuel in cars. Read and add more in comments if you have more.
1. Carry Less Load
The heavier your vehicle is, the more work the engine will have to do to move it forward, or backward if you are always on reverse. Now, giving a free lift is good, but just know that the petrol consumption of your car increases, and that you are incurring extra cost when next you decide to give that pretty girl a free ride.
2. Avoid Going Uphill, but go downhill when possible
This might sound funny! Lol. Sometimes when you have two different roads that can get to a destination, and you decide to take the hilly road, you could be saving or burning more fuel. Going uphill will also increase the work your engine have to do, and will consume more fuel. So it might be a good idea to follow the road with less uphill drive, if the difference in distance is not considerably much. But while returning from that journey, pass through the hilly road so that you can go downhill. You will notice that going downhill is easier on the engines, and less work is done. You can even leave the car on neutral gear to save more fuel, if it is not illegal in your country (coasting is illegal in some countries).
3. Wind Your Glasses Up When You Reach Speed of 60Km/Hr and above
When you speed, you will notice that much air enters the car through the windscreen, and those air do have weight because they are matter. And because air has weight and occupies space, you are carrying more loads than you think, and this will have an effect on your fuel. The air that enters your car could even weigh as much as 3 more passengers, depending on the speed at which you are. Turn on the AC if your car has one, and wind up, it will save you more fuel when you reach a speed of around 55km/hr and above. You know what would be even better? Wind up and turn off AC. The weather might be cool, and you will be saving the most fuel.
4. Repair any Exhaust or Silencer leakages damages immediately
Sometimes you pass through very bad roads like we have in Nigeria, and the ches of your car end up going even lower than your tyres, and your exhaust pipe or silencer net end up getting a leakage, it will be more economical to repair them than the extra fuel you will have to be buying for your vehicle every now and then, because the consumption has just gone up. Take it to a welder and get that fixed. You will even be causing less noise pollution when done.
5. Turn off AC at speed of less than 60km/hr and enjoy natural fresh air
Your air-conditioner adds load on the alternator and that ends up adding more load on the engine. While trying to save fuel by turning on AC on high speed, and winding up, you may be using more fuel when this AC is still on but your speed is not considerably high. The AC load could weigh as high as 2 passengers, but the air entering the car as such low speed might weigh as low as half passenger. This means it will save you more fuel to use natural air at low speeds.
6. Avoid Over-Speeding When You Know You Will Match The Brake Soon
You find people approaching a red traffic light and still speeding only to match the brake really hard to bring the vehicle to a stop. Are you testing your brakes? If you are not, you are just burning a lot of fuel in the process. There is no need accelerating a car that you know will be brought to a halt. It is a waste of fuel. Avoid rapid acceleration and rapid braking. When your destination is close, stop tapping the gas pedal from afar so that the momentum already gained by the moving vehicle can take you farther almost without burning more fuel, until you finally bring the car to a halt.
Have more to add? Use the comment. Thank you
Article Posted 1 Month ago. You can post your own articles and it will be published for free. No Registration is required! But we review before publishing!
Click here to get started
One Favour Please! Subscribe To Our YouTube Channel!
468k
Cook Amazing Nigerian Dishes, Follow Adorable Kitchen YouTube Channel!
1.1m
Like us on Facebook, Follow on Twitter
React and Comment
Click Here To Hide More Posts Like This