Read a Shocking Stories of Young Desperate Nigerians who consult seers for life partners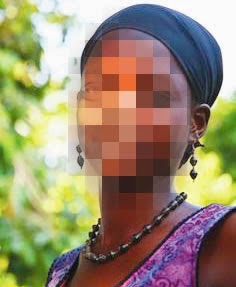 This is an interesting and enlightening report by Punch on desperate young Nigerians who consult seers to choose life partners .Some who had come encounter with these seers shared their experiences. continue...
Did you know? You can comment on this post! Just scroll down
Arit Ikpeme, a 34-year-old nurse working in one of the general hospitals in Lagos, told one of our correspondents how her father insisted she visit a spiritualist to ascertain if her fiancé, Etim, was the right man for her. "The spiritualist was a female. She didn't collect any money from us. She said I should open my palms and I did. She went into prayers and started mumbling. Later on, she said I should go ahead and marry the guy that he was the perfect man for me."
But against all expectations, the verdict did not only backfire, it was one mistake Ikpeme said almost ruined her life.One year into the marriage, the guy began battering and humiliating me. I had my reservations but I felt the spiritualist 'heard' from God so I decided to go into it when she said I should. When I had it up to my throat, I fled for my life. I divorced the guy two years ago," she said.
But even with this glaring false predictions, many Nigerians continue to patronise spiritualists and seers to help pick their future partners. One of our correspondents who posed as a single lady, visited a prophet, Tosin Adedoja, in the Ajuwon area of Lagos under the guise of wanting to know the one to choose between the two men in her life. The prophet asked for the names of the guys before going into prayers. Few minutes later, he had got his 'revelation.'
"There are two men. One is fair, the other is dark. The fair one is not too tall and the dark one is very tall. The siblings of the fair one like you a lot. They want you to marry their brother. As for the dark one, his mother doesn't really like you," "The fair one is your husband. But there is a problem. There is a snake on your forehead. It will get to a time he will be seeing this snake and he wouldn't want the marriage to hold again or even if you had married at that time, he would want to kick you out."
Our correspondent asked the prophet what could be done to avert this calamity, and a new dimension was introduced into the drama.
"Bring a white clothe, new bible, a bell and a bucket. We will put the bible in the water and use the water to bathe you. Then you will wear the white clothe. All this will cost you N15, 000. And by the way, I will invite three prayer warriors for the three days and you will give them 'something' after the prayers,"
Our correspondent visited another female spiritualist in Mbaise, Imo State, known only as Mama, to find out if she could still go ahead and marry the man in her life. Like Adedoja, Mama asked for the name of the man in the lady's life before going into prayers.
"No way! He is not for you," she screamed. "I hope he has not 'entered' you. Do not marry him otherwise you will regret it.""I have never been wrong. It is just that you came in the evening. People troop in here to find out the truth about their future partners. It is God that gave me the gift to know about this. Men and women come here to know if they are making the right choices," she said.
A nurse, Catherine, who resides in the United States, told Saturday PUNCH recently how a prophet revealed to her the man she should marry.
"The pastor told me the man was the right person for me. He insisted I shouldn't miss that opportunity because I would find it difficult to get another man. He told me the marriage was ordained by God and that I should quickly make up my mind and marry him. I did that and he eventually came to the US. Soon after he arrived, he showed me his true colour and destroyed my happiness," she said.
The marriage didn't last up to one year. The two went their separate ways.
Samuel Damilola, a banker based in Lagos, told one of our correspondents how he missed the woman who would have brought 'sunshine' into his life because his pastor told him not to marry her.
"She was there for me for more than two years when I had nothing. She encouraged me and even offered financial help. Everybody in my home loved her. She was practically living with me and it was generally believed that we would get married.
"But I still wasn't sure until I went to visit my pastor and gave him her name. He told me she wasn't my wife and that I should not marry her. I actually took her name to four other pastors who told me not to marry her. I married another woman and just a year after the marriage, the woman began to mess around with other men. I am filled with regrets today,"
Udoka Njoku, a seamstress who resides in Abuja, told Saturday PUNCH that she actually chose the man the prophet recommended for her and has no regret till date.
"I had two suitors back then. I was in love with one of them but my pastor advised me to go with the other and I did. Just two years after, the other man I was in love with died. If I hadn't followed my pastor's advice, I would have been a widow by now. I am really glad I listened to the man of God,
One of our correspondents who visited an Islamic cleric at Ipaja Road in Lagos, Ustaz Muludun, was told by the man that he was wise for coming for marriage prayers. Muludun looked solemn, nodded intermittently as he listened to the story of how this correspondent was confused about whom to choose among the three women in his life, who were of course non-existent.
"Can you get a photo of the three women?" he asked. A time was set for the following day and our correspondent came with two photos printed from the internet and another picture of a married friend.
"No wonder you are confused," he said, looking into the photographs. "But God will reveal the truth."
Our correspondent was asked to stay outside as he went into prayers. Thirty minutes later, the cleric had a solution.
"Have you at any point in time impregnated anyone of these ladies?" he queried. Our correspondent answered in the negative: "No sir!"
"Okay, prayer never lies, prayer always shows the way,"Your destiny is tied to this woman," he handed one of the photos from the internet to our correspondent. After a pretentious appreciation, our correspondent handed N2,000 to Muludun and left.
A star-sign specialist, Gboyega Bamgbose, believes that most marriages collapse because couples no longer consider finding out the zodiac compatibility with their partners before tying the knot. Bamgbose said taking this step before marrying someone could avert so many evils in the like of the union.
When one of our correspondents visited Bamgbose to get answers on which of the women in his life to marry, what he learnt was shocking and at the same time bemusing. Our correspondent gave his name as Akorede and the name of the lady in question as Omolabake (both fake names). The spiritualist commenced his divination with vigour.
"Her sign is wind and yours is fire, the two of you would surely make a good couple. Forget about the other woman and concentrate on this one, she will bring you happiness and the two of you shall enjoy long life. The two of you have been together for almost three years now and will continue to be together for a very long time. That is your wife, hold her tight,"
It was an impressive show, but unfortunately, our correspondent is already married with a child. It was one encounter that shed light into the deceit many Nigerians now have to endure while searching for spiritual answers.
Article Posted 7 Months ago. You can post your own articles and it will be published for free. No Registration is required! But we review before publishing!
Click here to get started
One Favour Please! Subscribe To Our YouTube Channel!
468k
Cook Amazing Nigerian Dishes, Follow Adorable Kitchen YouTube Channel!
1.1m
Like us on Facebook, Follow on Twitter
React and Comment
Click Here To Hide More Posts Like This