How to Run Online Marketing in Nigeria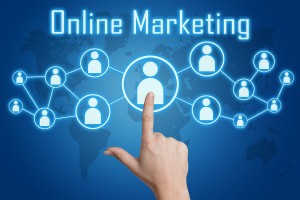 This post first appeared on Masterweb Nigeria website and is reposted here with permission. Therefore, I'm not going to quote but paste it verbatim.
Did you know? You can comment on this post! Just scroll down
Nigeria has a population of over 180 million people, and more people are getting included in the Census. It is the most populated black Nation on Earth, the largest economy in Africa (Nigeria just overtook South Africa), and as you should know, has a workforce who are so brilliant with the internet. This is why any business, whether in Nigeria or foreign based, that wishes to market itself in Nigeria, must start online.
And you are here because you need a way to market yourself online in Nigeria. Nigerian businesses must obey all local laws in Nigeria. Check with your local authority or Corporate Affairs Commission (CAC) and make sure that what you are doing is not a crime.
Do you have a website? If yes, you are good to go. If not, go get a website.
Masterweb Business Solutions
can help you get a website, and that's by the way. If you are not based in Nigeria, have a portion of your website dedicated to Nigeria. It could be, yourdomain.com/Nigeria or yourdomain.com/ng like Samsung.com/ng or if you can afford an extra domain like Samsung.ng or Samsung.com.ng, then purchase such, replacing your business name with Samsung.
This will help you target specific content for Nigeria, keep them together, and be able to match them on social media and search engine searches. But if you are based in Nigeria and your services are for Nigeria, just do not go through that step. A website is enough for you.
Now, you have a website, but that's not good enough. Create a page that lists all your products/offers/services, taking into consideration of a good SEO with keywords and h1 tags. This will help you rank well in search engines. There are many businesses, including Masterweb Business Solutions, that can give you SEO advices to help rank well on search engine for services you provide.
Head unto Facebook, Twitter, Instagram if you can and even Pinterest for services that do well with pictures. These could be Wedding Cakes, Bridal and Decorations. Either have a specific page for Nigeria, named Samsung Nigeria if your business name is Samsung. You get that? Replace Samsung with your business name. Some businesses with the resources will even create specific social media pages for their popular products. For example, Samsung Galaxy Nigeria has a page. But you could just ignore that and have a single page on Facebook like Diamond Bank Nigeria or GTBank Nigeria.
Create an advert on Facebook and use it to increase your fans. $100 with a good plan can fetch you more than 1000 Likes on Facebook in 1 week. Contact
Masterweb Business Solutions
if running a campaign online is a big deal for you. You can also advertise in the Google Adwords program. But why I prefer to advertise a Facebook page over my website is that once your fans like your page on Facebook, they give you a way to talk to them forever, unless they Unlike it.
But when someone clicks on a link to your website, you might just end up losing the person forever, especially if the person cannot find what he or she came for. Social media is the king in online marketing. With a thousand fans, and with constant posting of relevant things, you will grow organically on social media. Organic growth is a natural growth from viral posts and friends of fans connections, rather than what you paid for. 1000 likes is enough to trigger organic growth.
Another thing to do is to have a mailing list with full email address or phone numbers of your visitors. Ask them nicely and say what you will offer. Some will show interest. Some will even subscribe for their friends, if they think you have a great offer. But just know that majority will not subscribe. Once in a month newsletter will help you keep your list safe and your subscribers happy. If you over email them, they will see you as a spammer (someone who sends out unsolicited messages), and will send your messages to their spam box or junk box.
You can even market your services by using some Nigerian Telecom networks that do well online. For example, MTN Nigeria iPhone 6 will do better than Apple coming into Nigeria directly. They can take the stress off themselves and let MTN Nigeria do the job. Other major networks in Nigeria, in case the person reading this post is a foreigner, are: Etisalat, Glo, Airtel and MTN. But I'm sure only the big guys can take their business and product branding to this level. Everyone cannot be Apple with MTN iPhone 6. Therefore, it will be ok if you ignored this paragraph.
Once you are done with these, it will now be time to contact the local blogs and forums and websites in Nigeria for banner advertising or sponsored posting. My best advice, if you can afford them is to start with Naira Land forum. Visit nairaland.com and see how to advertise with them. Then Linda Ikeji blog has the most traffic and is a real Nigerian blog with lots of blogposts and news to get you traffic. Try her on lindaikeji.blogspot.com and see how to get started. Then try this music site, notjustok.com, and see how you can improve traffic from music lovers. You can also try othe Nigerian websites like
dorotv.com
, naij.com, bellanaija.com etc… Your sponsored post could be anything like, How Much is Samsung s5 Galaxy in Nigeria? A post with such title, submitted to bloggers could get the readers try to find out the price, even if they don't know what Samsung Galaxy is.
At least, if you can get on any of these sites posting about your services or hosting your banner, you are sure to have a lead with clicks from them which will help in your online marketing in Nigeria.
Before I say goodbye, please make sure there is a way to track your progress. That is, metrics that are readable and measurable that can tell if you are making progress or not. Google Analytics is a good way to start. When submitting adverts to the blogs I mentioned above, here is what to do, to help you keep good track of clicks and views.
When you upload an image to a service like Facebook, Instagram or even on your website, copy the url or link of the image and head to
9jamkt.com
Shorten the url. This link will still point to the image, but whenever the image appears on the website you submitted it to, the analytics tool on 9jamkt.com will give a reflection of it. This means, the number of requests on the image shown on 9jamkt analytics is a reflection of impression or views of your adverts.
Then please, do the same for the link you are supplying to the publisher website. Any click to the shortened link will reflect on the analytics too.
With these in check, you can know exactly how many people clicked and how many people saw your advert/campaign/banner, which will tell how your online marketing is doing. With 9jamkt, you can get a QRcode version of your shortened urls to place on products and banners. This will save the potential visitors the stress of typing your web address since most phones now come with QR code scanners.
There are hundreds of thousands of things you can do to increase your online marketing performance, but just get started with these and build as time goes. Google will help you get more tips. Any suggestion is welcome in comments. Good bye.
Article Posted 19 Days ago. You can post your own articles and it will be published for free. No Registration is required! But we review before publishing!
Click here to get started
One Favour Please! Subscribe To Our YouTube Channel!
468k
Cook Amazing Nigerian Dishes, Follow Adorable Kitchen YouTube Channel!
1.1m
Like us on Facebook, Follow on Twitter
React and Comment
Click Here To Hide More Posts Like This